OUR INNOVATIVE BIOACTIVE COLLAGEN PEPTIDE SOLUTIONS HAVE HELPED LAUNCH GROUND-BREAKING SPORTS, HEALTH AND BEAUTY BRANDS
---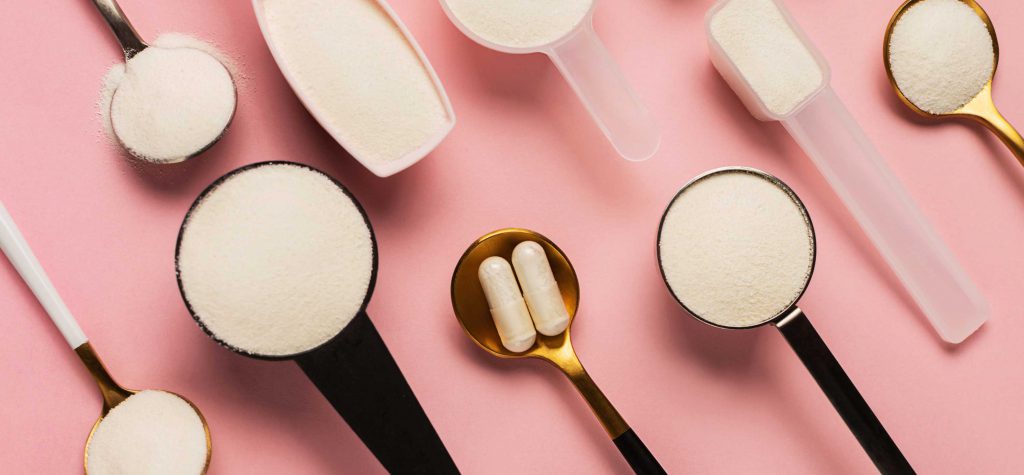 We've been working with Bioactive Collagen Peptides® since 2014 and it's become our biggest growing area of nutritional ingredients in recent years thanks to high consumer demand for staying active and youthful. We're proud to have helped some truly ground-breaking brands and products to market, through our innovative ingredient solutions and our collaborative partnership with global leading principal GELITA and their range of Boiactive Collagen Peptide® products.
What's the big deal about collagen?
GELITA Bioactive Collagen Peptides® differ in physiological functionality and benefits. The peptides are derived from a highly controlled production process of collagen which is determined by hydrolysation conditions. They are optimised to maximise stimulation of the human cell types involved in collagen biosynthesis.
Collagen is a major component of the human body, with around 30% of our total body protein being collagen. It is critical for mobile joints, stable bones, healthy muscles, strong ligaments and tendons, smooth skin, glossy hair and healthy finger nails. It's also something our body creates less of as we get older, contributing to human aging.
Luckily collagen is the most abundant protein naturally found in humans and animals. It is the primary structural and most important protein of conjunctive tissues. To remain healthy, strong and mobile, we need adequate amounts of collagen peptides in our daily diet.
By simply adding small quantities of natural collagen peptides into daily diets, the human body can replenish areas that suffer from aging.
Using the best collagen products on the market
There are many collage ingredient products available, but unfortunately many aren't up to scratch. We use only the best, high performing collagen for our clients thanks to our collaborative partnership with global leading principal GELITA, which gives us access to the leading Boiactive Collagen Peptides® on the market and in a range of formats.
Discover more about the range of collagen products available for your product needs:
> GELITA VERISOL® – Beauty from within
> GELITA BODYBALANCE® – Body toning
> GELITA FORTIBONE® – Bone health
> GELITA FORTIGEL® – Joint health
> GELITA TENDOFORTE® – Strong ligament and tendons
> GELITA PETAGILE® – Pet joint health
Collagen success stories
We don't just supply Bioactive Collagen Peptide® ingredients to our clients, we add value by also creating innovative solutions through collagen. Check out our success stories and LABS below.