VEGAN PROTEINS HAVE REAL BENEFITS IN HELPING TO REDUCE ANIMAL PROTEINS IN HUMAN DIETS
---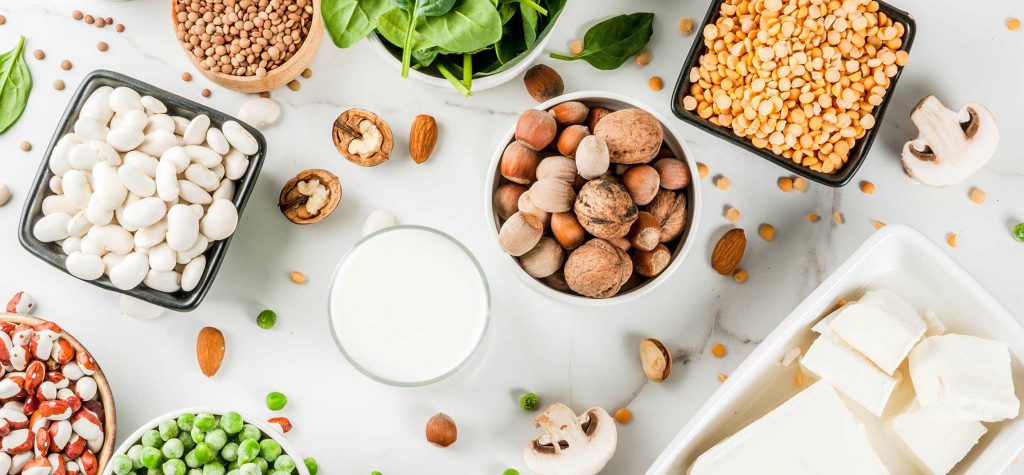 We've experienced the explosion of Vegan products in recent years as more and more consumers seek out plant based diets. Our Vegan protein ingredients have helped spearhead some ground-breaking Vegan products for our clients thanks to out innovative services – helping the Vegan market move away from it's traditionally bland reputation.
Thanks to our innovative approach, we now offer the perfect solution for any brand wanting to create Vegan products, packed with flavour. We're currently working on a range of products from energy bars, protein cluster snacks, beverages, veggie burgers, biscuits and meal-replacement shakes, etc…
Our innovative solutions can be created using a range of plant based products from:
Chick Pea Protein
Fava Bean Protein
Hemp Protein – Conventional & Organic
Lentil Protein
Mung Bean Protein – Conventional & Organic
Pea Protein – Conventional & Organic
Pumpkin Protein – Conventional & Organic
Rice Protein – Conventional & Organic
Sunflower Protein – Conventional & Organic
NUTRICOL – INNOVATION LAB
Our vegan protein blend solution was originally conceived in our INNOVATION LAB, it's a space for clients to collaborate with us and our team of food, beverage and nutrition specialists to help them create product innovations for Vegans.
NUTRICOL – FLAVOUR LAB
A big part of the success of our Vegan solutions is down to their great flavour, which are developed on at our FLAVOUR LAB. It's our collaboration space at BELL FLAVORS KITCHEN that gives us access to a team of chefs, flavourists and ingredient specialists to create mouth watering nutritional flavours.
VEGAN PROTEIN success stories
We don't just supply VEGAN PROTEIN ingredients to our clients, we add value by creating innovative solutions through collaboration. Check out our success stories and LABS below.