FLAVOUR LAB
UNEARTH DELICIOUS, NUTRITIONALFLAVOURS WITH US AT BELL FLAVORS KITCHEN
---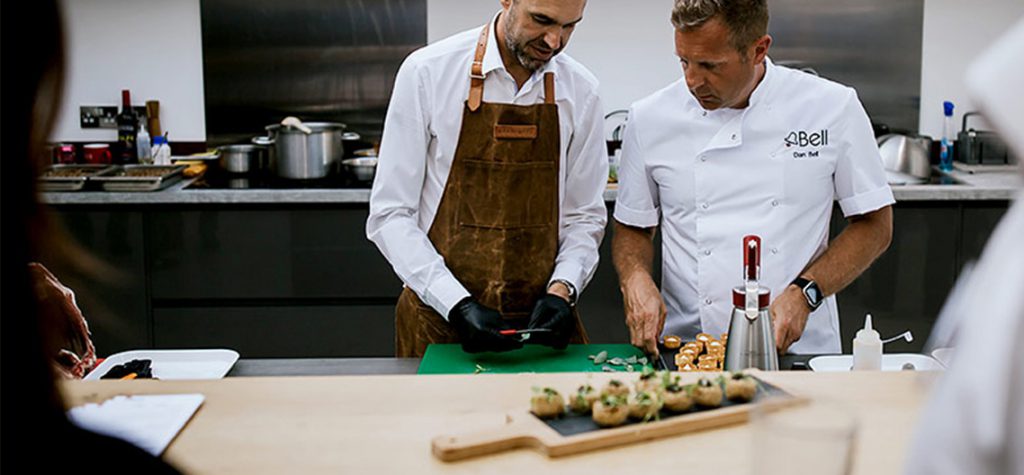 Great flavour is at the heart of everything we do, that's why we set up our FLAVOUR LAB – in collaboration with our global leading principal BELL FLAVOURS. It's another space where we build bespoke collaborative teams including clients, ingredient specialists, flavourists, chefs etc… in the quest to find amazing flavour solutions.
When accessing our FLAVOUR LAB, our collaborative partnership with BELL FLAVORS gives our clients access to BELL'S development kitchen, flavourists and chefs, so that in addition to our industry leading experts, they too can help find the perfect solutions for our clients brief. The kitchen, set in the stunning location of Stamford, Lincolnshire provides all of the ingredients to experiment with amazing flavours.
The FLAVOUR LAB complements our INNOVATION,NUTRITION and VITS & MINS LABS, often the missing piece of the jigsaw, providing the finishing touch or a range of innovative flavour solutions.
FLAVOUR LAB nutritional flavour examples
Whey protein flavours
Vegan protein flavours
Stevia Whey protein flavours
Hot flavourings for savoury sauces
Fruit aqua flavours for soft beverages
Flavours and distillates for Gin
Botanicals and flavours for craft beverages
Contact our team about accessing our FLAVOUR LAB >
Get the most out of nutritional flavours via our COLLABORATION LABS
Collaboration is at the heart of everything we do. That's why we've set up a series of LABS that invite everyone to come and contribute to specific solutions. We bring together the best of the food and beverage worlds, retailers, ingredient specialists, flavourists, nutritionists, chefs, product suppliers etc…
Each LAB is designed to solve a specific nutritional ingredients challenge, with bespoke teams brought together for every unique brief. Explore our LABS to see how they can add value to your business.
FLAVOUR Success Stories
Our FLAVOUR LAB sessions have resulted in some great tasting, innovative products. Check out our success stories and LABS below.